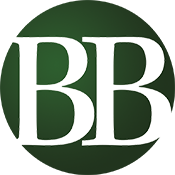 We are here for you.
Family law is often emotionally charged and gut wrenching.
It involves the resolution of issues that are closest to peoples' hearts. Mike and Jack Brier have over 80 years combined experience of helping people like you.
They have advised clients through the most intricate, emotional family law cases including:
• prenuptial agreements
• divorce
• adoption
• child support
• custody
• visitation
• child safety matters
• annulment
• property settlements
• alimony
Their legal background also covers juvenile adjudication, paternity testing and paternity fraud. Brier Brothers Law approaches these sensitive issues with experience and common sense.
While Mike Brier has concentrated his practice in family law since 2008, the brothers have expertise in a wide range of legal service including:
• Drafting and negotiating real estate transactions and contracts for the sale and purchase of small businesses
• Drafting powers of attorney, wills and trust agreements
• Representation in a spectrum of criminal cases
• Property line disputes, partition of real estate, minority shareholders claims, and enforcement of a variety of commercial and real estate contracts
They have exceptional interpersonal skills to guide you through and manage very emotional and volatile crises.